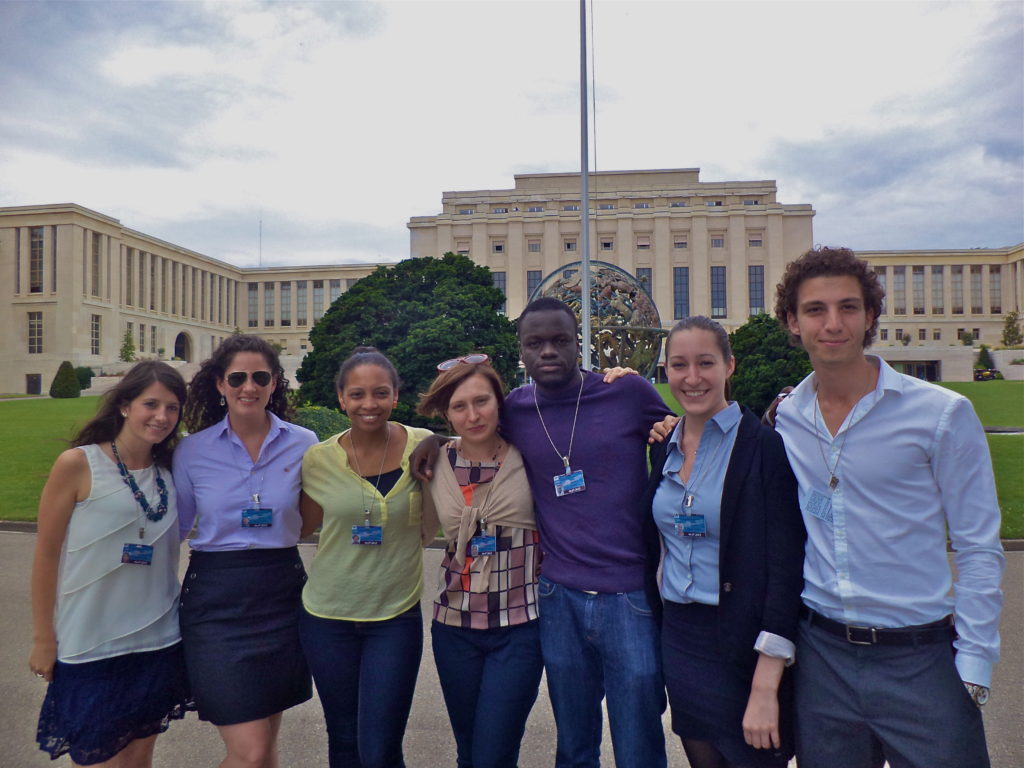 Geneva for Human Rights – Global Training (GHR) is an International Association under Swiss law, Through training, study and advocacy, GHR empowers and strengthens the work of all those involved in the promotion and protection of human rights, in particular human rights NGOs and defenders.
Our main activity is our Global Training Programme, with Courses in Geneva and in the regions. We teach the U.N. human rights system and the use of international procedures. Our Programme Human Rights Policy Studies (HPS) supports all our training activities.
Internship Programme (IFP)
In principle, our internships run for a period of three to six months and are full-time. However, for students in Geneva, we try to be flexible and we accept that they continue to follow 2-3 courses a week.
All GHR internships are voluntary (unpaid): interns must have their own funding for the costs associated with their internship (travel, accommodation, living expenses). Geneva for Human Rights offers all its interns a specific training on the U.N. bodies and the human rights procedures.
In 2020, our two rounds of volunteer internships run respectively:
Winter-Spring 2020: from 3 February to 10 July 2020,
Fall 2020: from 31 August to 11 December 2020.
The interns are expected to contribute to our Programme of Human Rights Policy Studies (HPS): attending and monitoring U.N. human rights sessions, preparing short analytical summaries of the debates and the main reports submitted, collecting and managing the documentation of these meetings. The HPS Programme is indispensable for the quality of GHR training.
All interns are expected to also participate in our 2-week Geneva Course, taking place in February-March 2020 and in September 2020, during the sessions of the Human Rights Council.
Depending on their level of knowledge and training, interns may also be invited to join meetings of NGOs coalitions and to help organizing training Courses.
In the monitoring, the priorities of Geneva for Human Rights are the sessions of the Human Rights Council (sessions of March, June and September) and its Mechanisms, of the treaty bodies, and of the Universal Periodic Review. GHR trainers animate a weekly meeting with the interns to discuss and analyze the ongoing UN meetings and to review the reports of these sessions.
As in previous years, GHR intends to constitute a multidisciplinary and international team. We are therefore recruiting interns. We welcome applications from students and graduates in international relations, international law and economics, who are motivated in the promotion of human rights, social justice and (sustainable) development.
Applications should be sent by E-mail with the application form, a curriculum vitae and a letter of motivation:
before 24 January 2020 (for the Winter-Spring 2020 Semester)
or before 19 June 2020 (for the Fall 2020 Semester).
documents to download: